Applying your RakScape Infinity Decal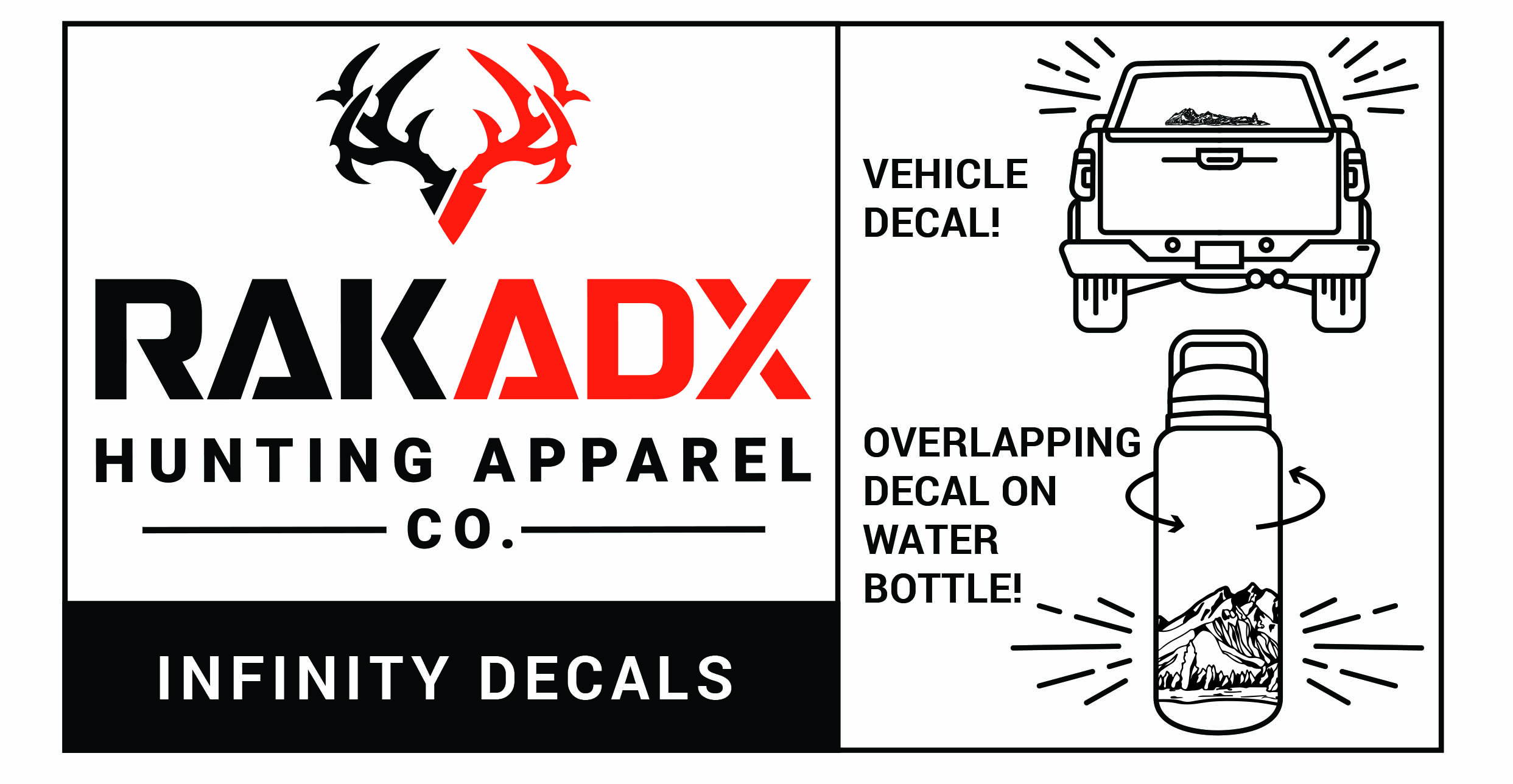 STEP 1.


CLEAN YOUR BOTTLE WITH SOAP & WATER & DRY.
Make sure the surface of the bottle is clean, and dry.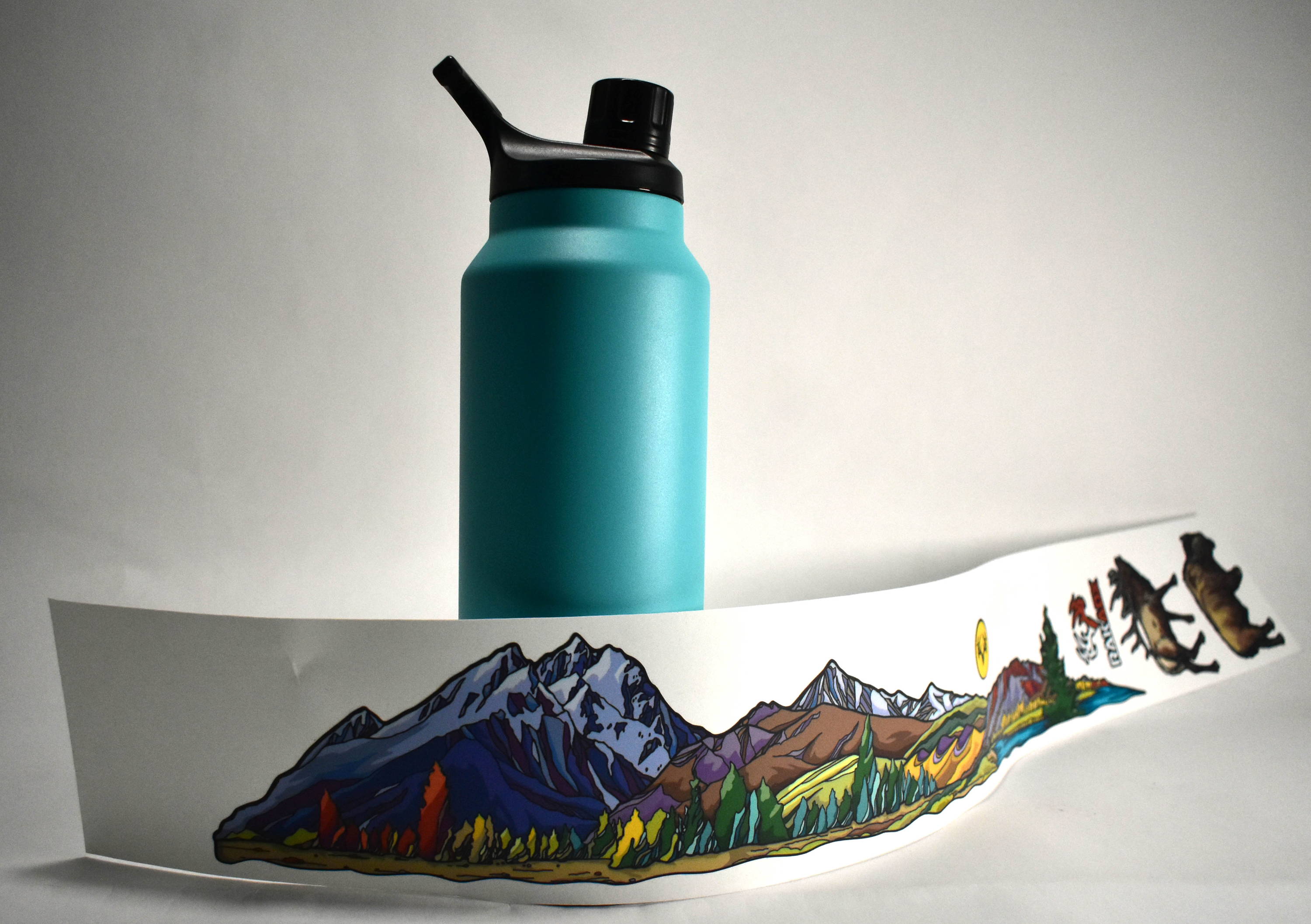 STEP 2.


PEEL 2-3 INCHES OF BACKING OFF THE TALLEST END OF YOUR STICKER AND STICK THIS END NEAR THE BOTTOM OF YOUR BOTTLE.
Apply pressure with your fingers to smooth out any wrinkles in the decal as you apply.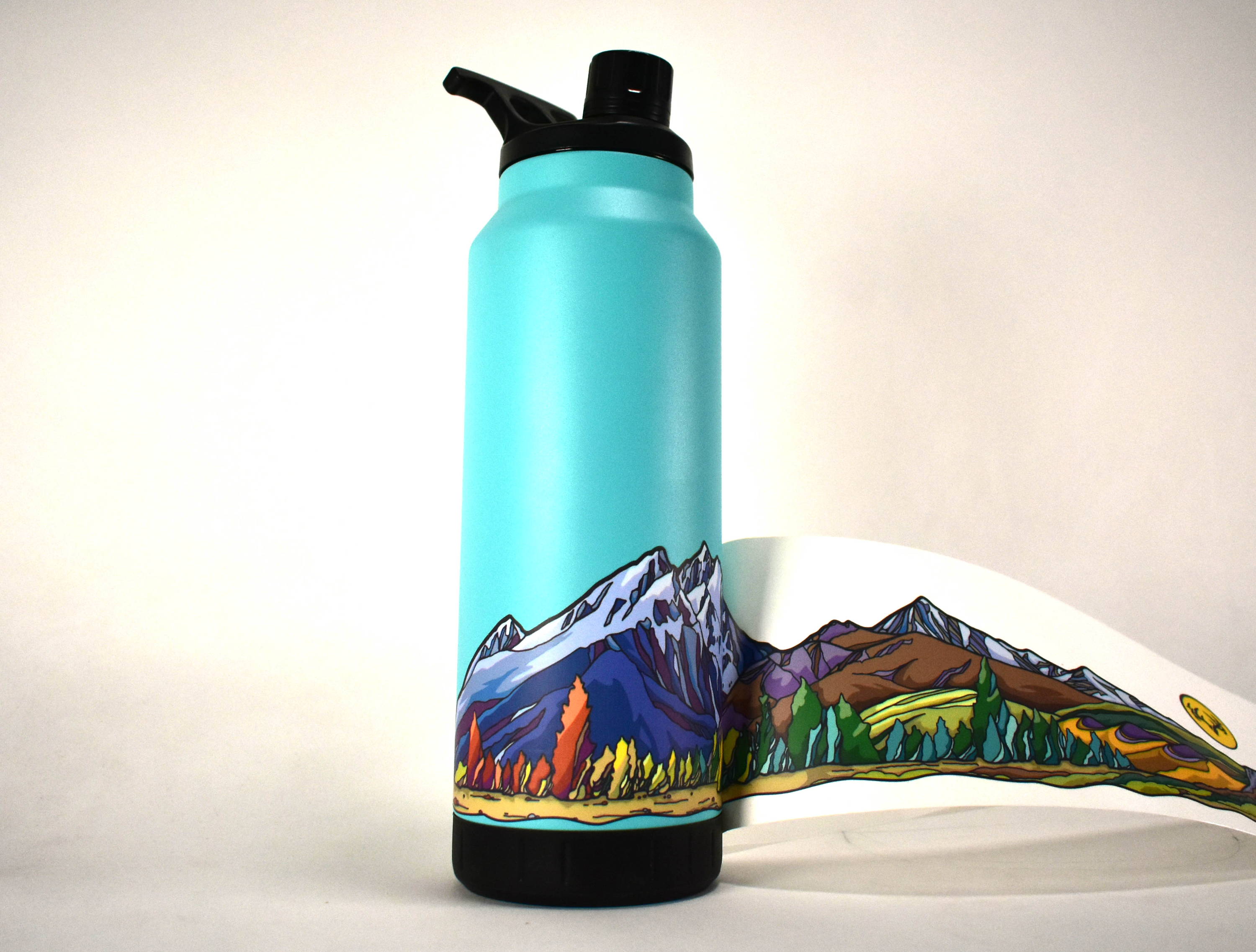 STEP 3.


OVERLAP THE STICKER ON ITSELF AS YOU WRAP IT AROUND THE BOTTLE.
Line up the bottom edge with previous layer. Overlap the sticker onto itself to create depth and your unique scenery
Apply pressure as you go, making sure there are no bumps or wrinkles.
If you make a mistake- carefully peel the sticker back and try again.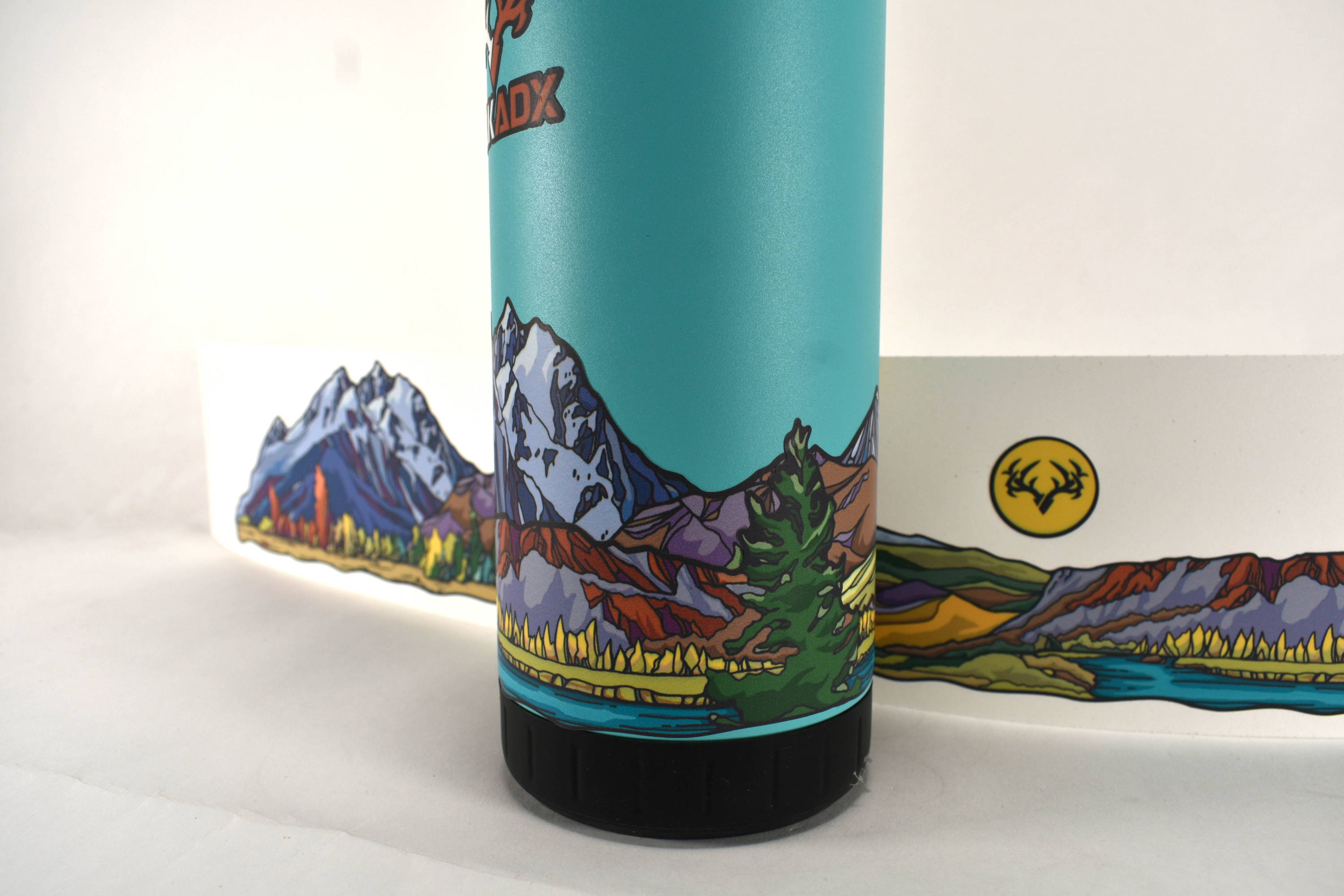 STEP 4.


APPLY ANIMAL OR CHARACTER DECALS WHEREVER YOU'D LIKE.
The sun and RakAdx logo decals can also be placed anywhere.
Get Creative!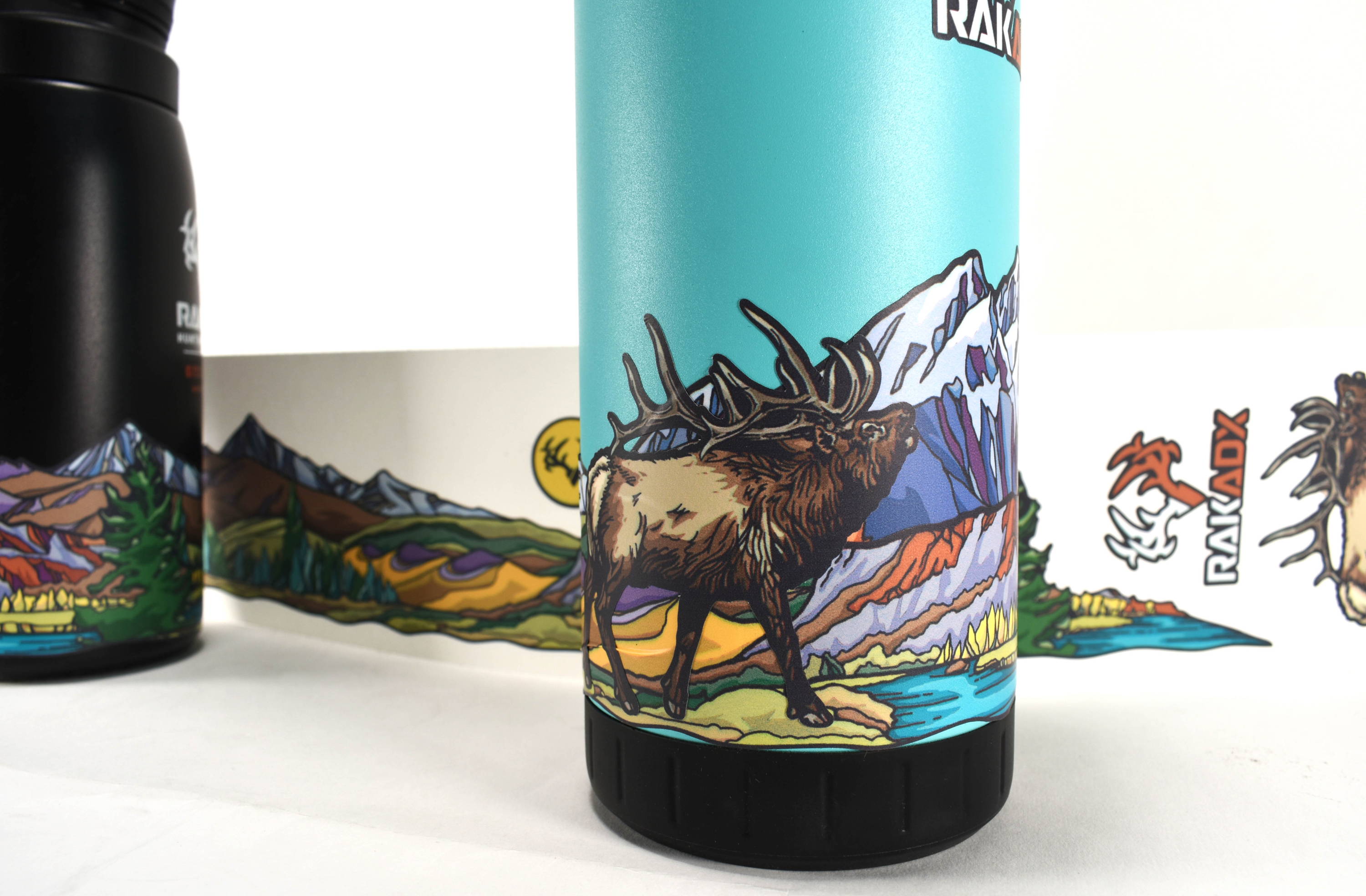 Voila! You're Done. Enjoy!