-

|

/ Save up to % Save % Save up to Save Sale Sold out In stock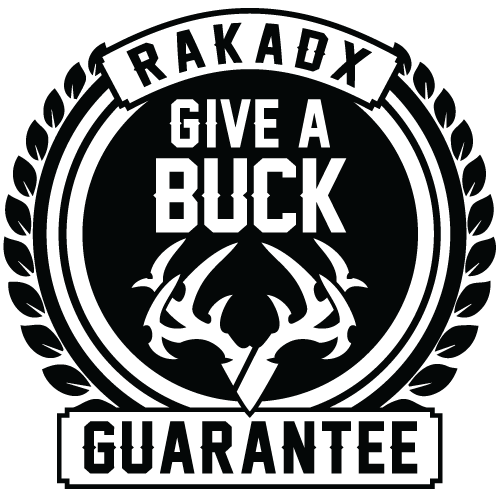 Included with every purchase is the "Give a Buck Guarantee". 'Cause we give a buck we want to make sure you are 100% satisfied with your purchase. We also want to make sure the exchange and refund process is simply bad ass. 365 days for exchanges, 30 days for credits and 21 days for refunds.

Sale items are unfortunately exempt.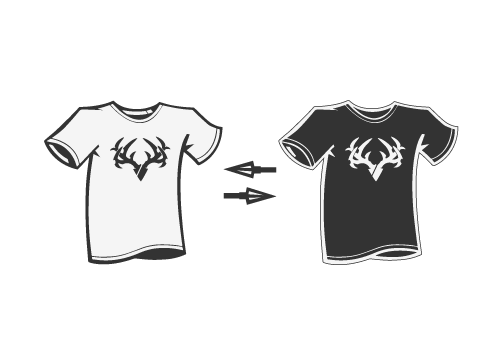 Did you order the wrong size or color? Did you lose a few belt notches?? No worries bro (or broette). If you're not completely satisfied or you just simply changed your mind you can exchange your products for a full 365 days, no questions asked. Just click below to find your order. Be sure to include your Order #, Email Address, and specify the reason for the exchange. Once we have received the item(s) being exchanged we will immediately ship your new items to you for free. Sale items are exempt.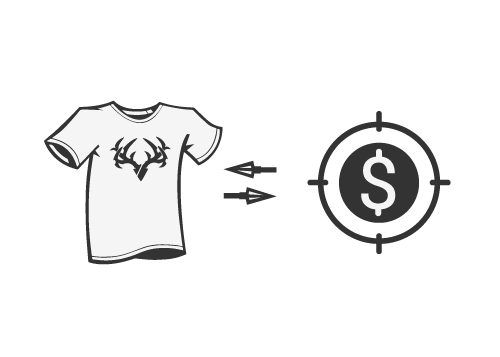 21 DAY FULL REFUND POLICY
Say what?? All unworn, unaltered and in sellable condition products qualify for a full refund for an entire 21 days from the purchase date, no questions asked. Over that date? We can issue a credit for another product for up to 30 days. Just fill out the form below to find your order.  Be sure to include your Order #, Email Address, and reason for the return. Once we have received the returned item(s) we will refund your order on the original purchasing method used to pay for the order. Once initiated, refunds take 5-10 business days or sooner depending on your bank's policies. Sale items are exempt.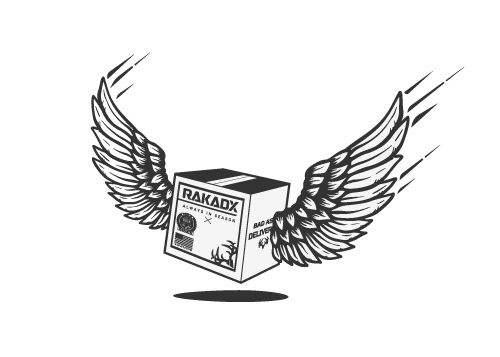 Fast like a freaking eagle... All orders ship using USPS. All orders placed Monday-Friday by 10 AM MST, will generally ship the same day. All packages are delivered Monday-Friday. We don't guarantee Saturday delivery, however crazier sh*t has happened!
Delivered packages that are lost or stolen: RakAdx assumes all liability during the transit of your order until the moment the tracking shows as "Delivered". If package is assumed to be lost or stolen after delivery, to allow time for carrier to re-deliver product to the correct destination, we require at least 7 days from date of delivery. Customers should contact the carrier or local post office on their own for them to investigate at a local level to locate the item in case it was delivered to the wrong location. RakAdx is not able to make a claim with USPS until it's deemed lost or stolen after 15 days. To help mitigate fraud and alleviate the situation for orders under $100, we will ship out a replacement order after 7 days and then we will file the claim on our end for reimbursement to RakAdx for the replacement. For orders over $100 we do require that the full 15 days has expired and RakAdx will file the claim and wait for the results. 
","translation":"","locales":[],"selected_customers_type":"all","selected_customers_tag":"","selected_customers_spent":0.0,"excluded_customers_type":"no_customers","excluded_customers_tag":"","excluded_customers_spent":100.0,"target_products_type":"all","currency_symbol_position":"before","progress_bar_display":false,"progress_bar_color_1":"#ffd030","progress_bar_color_2":"#ffc300","progress_bar_color_bg":"#ebebeb","progress_bar_gradient":false,"progress_bar_border_radius":3,"progress_bar_height":10,"progress_bar_margin_top":7,"progress_bar_margin_bottom":10,"progress_bar_width_percentage":60,"excluded_products":"","incurred_fee_products":"","excluded_message_type":"special","incurred_message_type":"special","incurred_fee_products_list_in_message":true,"button_link_insert_language_code":true,"targeted_markets_region_codes":""}],"theme":{"theme_id":"140219875617","is_xhr":true}};