-

|

/ Save up to % Save % Save up to Save Sale Sold out In stock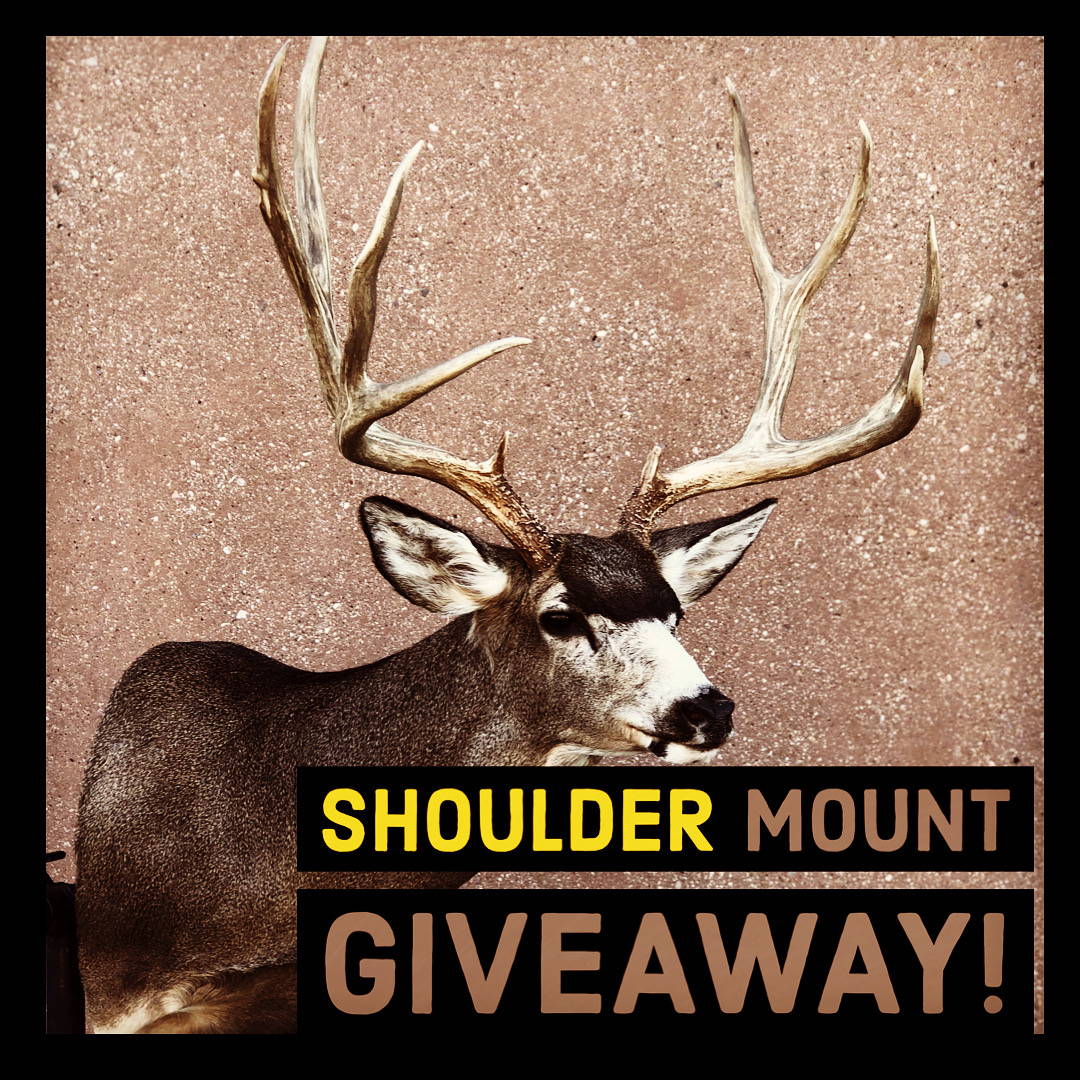 RAKADX

GIVEAWAY
ENTRY FORM

RakAdx is always trying to find ways to reward our loyal followers and to promote fun and interesting ways to get involved with our amazing brand. If your company would like to get involved please contact support@rakadx.com.

What Are We Giving Away Now?
During the month of March we are giving away a taxidermy shoulder mount of your recent kills, euro or sheds that you have laying around. We are lucky enough to have great partners that team up with us moth after month to bring you awesome products. This month we teamed up with Tolman Taxidermy out of St. George, Utah. You can find them on Instagram and Facebook

What Are They Ways To Enter?

1 Entry by using Entry Form below!


On Instagram - Find this giveaway post and follow these simple steps:


MUST TAG 3 friends on the same line, limited to one entry per post.

3 EXTRA BONUS POINTS - Share this to your Instagram story and tag @rakadxco

On Facebook - Find this giveaway post and follow these simple steps:


MUST TAG 3 friends on the same line, limited to one entry per post.

3 EXTRA BONUS POINTS - Share this to your Facebook story and tag RakAdx

","translation":"","locales":[],"selected_customers_type":"all","selected_customers_tag":"","selected_customers_spent":0.0,"excluded_customers_type":"no_customers","excluded_customers_tag":"","excluded_customers_spent":100.0,"target_products_type":"all","currency_symbol_position":"before","progress_bar_display":false,"progress_bar_color_1":"#ffd030","progress_bar_color_2":"#ffc300","progress_bar_color_bg":"#ebebeb","progress_bar_gradient":false,"progress_bar_border_radius":3,"progress_bar_height":10,"progress_bar_margin_top":7,"progress_bar_margin_bottom":10,"progress_bar_width_percentage":60,"excluded_products":"","incurred_fee_products":"","excluded_message_type":"special","incurred_message_type":"special","incurred_fee_products_list_in_message":true,"button_link_insert_language_code":true,"targeted_markets_region_codes":""}],"theme":{"theme_id":"140219875617","is_xhr":true}};